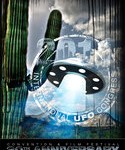 Don't miss out on your opportunity to own some of the incredible lectures presented at the 2011 International UFO Congress!
Now through Tuesday June 7th get 35% off of your purchase of any 2011 IUFOC DVDs or merchandise.
Just visit the Open Minds Store and the discount will automatically be applied to your order.
Purchase your DVDs here.